This is my beloved page. It is my "family page" of all my evil brothers and diabolical sisters. If there are some pictures you would either like a copy of of us, or you have a few copies that you would like to contribute, please feel free to contact your beloved auntie.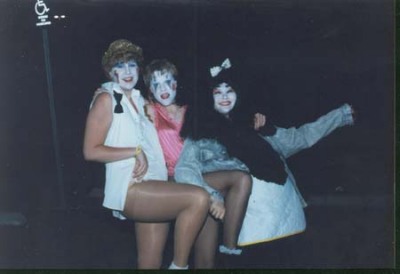 Way back in the day...
In the 80's...I feel old. Yes. I am the one on the far right. Be afraid. Right before a Rocky Horror performance.